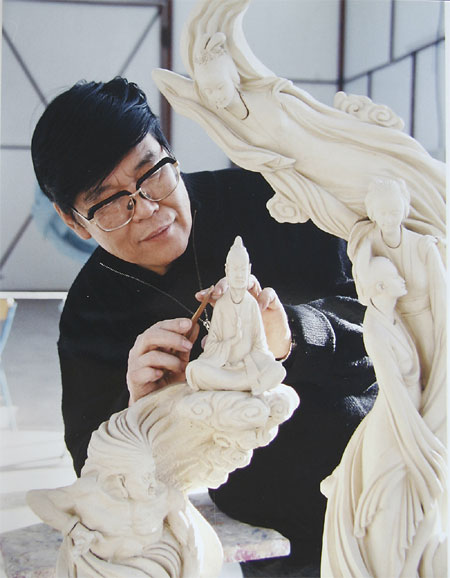 Zhang Chang, 71, is the fourth generation of his family preserving the traditional techniques of making clay figurines.
Zhang, who is now an art professor at Tsinghua University, has compiled academic works to document the traditional craft.
"The figurine-making conveys not only aesthetics and creativity, but experiences of life in society," he says. "The inheritance of the skill in our family reflects a special spirit to guide generation after generation to find their way when chasing an art career.
"However, not everyone in the family will love the work. Only when they love it will they inject their personal feelings into the work. Figurines made by different people thus have different characteristics even though they follow the same discipline."
Zhang says a person can usually learn the basics of figurine-making within three months, but much more practice is needed to perfect the art.
"Masters are only ushers at the gate, and each student needs to develop a personal understanding in their heart."