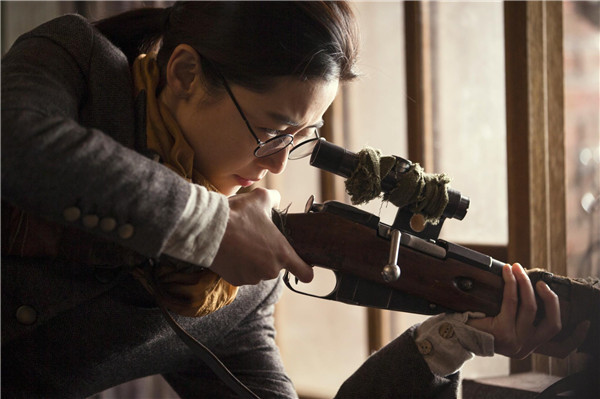 South Korean movie Assassination, starring Gianna Jun, will hit mainland cinemas on Sept 17. [Photo provided to China Daily]
China's screens have been flooded by productions on the war against Japanese invaders in recent months. Many viewers complain such films can become stereotyped, and they will feel delighted to see an unlikely epic from neighboring South Korea.
Assassination, the highest-grossing movie so far in the South Korean market this year, will be released across the Chinese mainland's theaters on Sept 17, about two months later than its homeland premiere. The action thriller will set a record on becoming the fastest South Korean title to reach the Chinese market.
Set in 1933, during Japan's 1910-45 colonial rule of the Korean Peninsula, the tale fictionalizes three talented prisoners dispatched by the exiled provisional Korean government to assassinate a Japanese commander and a traitorous Korean tycoon.
High praise prevailed after sneak previews on Monday. Viewers say it's refreshing to see a wartime title, which are usually serious in China, produced like a Hollywood action thriller, thanks to many plot twists and occasional humorous lines to ease the tension in several crucial scenes.