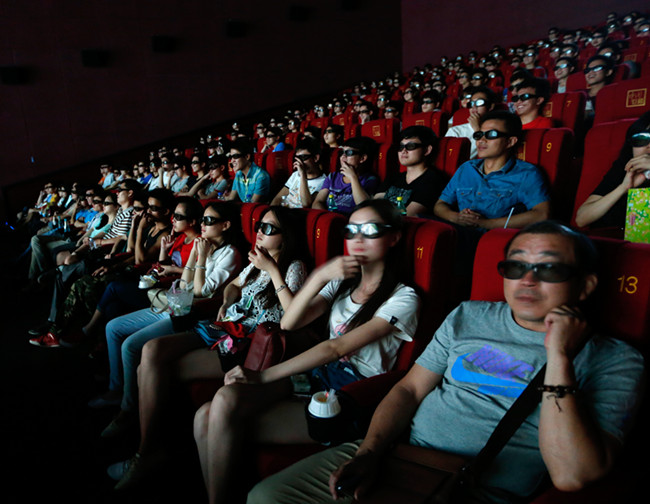 3-D productions have become some of the biggest draws for Chinese moviegoers. [Photo provided to China Daily]
When Chinese moviegoers find the 3-D screen suddenly losing color, or hear the sounds from a different movie playing in an adjacent hall, they obviously think they haven't got their money's worth. In relative terms, audiences in North America are mostly spared such experiences.
But there might be a way to bridge this gap in the future.
Last week, Film Technology and Quality Inspection Center, an affiliate of the State Administration of Press, Publication, Radio, Film and Television, signed a deal with THX Holdings Ltd, a technical support company, to develop new standards aimed at improving the quality of cinema screening in China through testing and certification.
Both parties intend to collaborate on theater planning and design, defining standards, among other areas.
They also agreed to build a quality inspection laboratory for digital film screening that will provide testing, evaluation and certification services for audio-visual products and relevant equipment for theaters in China.
"This strategic partnership is an ideal combination of both parties' strengths," said Louis Cacciuttolo, THX's executive vice-president for international business development and brand strategy, at a media event in Beijing.
"The inspection center will utilize its expertise in system and device inspection, researching and defining standards, and the study of testing methodologies, while THX will apply its expertise design and certification," he says.
THX, which is a private provider of audio and visual reproduction standards for movie houses and home theaters, had announced its intention to enter the Chinese market last year.