Venice made simple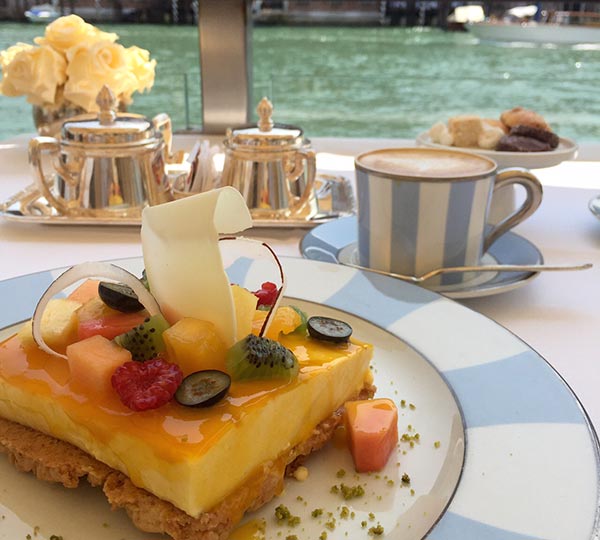 The Gritti Palace's menu presents dessert tarts. [Photo provided to China Daily]
He's a hot-shot chef at a fancy hotel, but Daniele Turco insists he keeps things pretty simple at The Gritti Palace cooking school in Venice.
"It's not an academic exercise-I don't want to start with a chopping lesson and then teach you how to make a souffle at the end," he says at the outset.
"Our cooking class is really designed to show people how easy it is to use the fresh market well. It's about getting produce at a lower price and being aware of what's local or not."
Turco thinks that's a useful mindset for visiting tourists to take home, because many city dwellers rely on big supermarkets and don't always see fresh food as the treasure it is.
Take cicchetti (pronounced chi-KET-tee), the tapas-style snack popular at sidewalk cafes all over the city. The class will be preparing some after scouting the possibilities at a waterfront market. This morning, there are fresh small shrimps, some fierce-faced spider crabs and pretty little artichokes that look like toys. The chef is especially pleased by the Mocheca, soft-shell crabs native to the city's myriad lagoons.
"The program can be different every day," says Turco, who has run kitchens in Dubai and other chef magnets before returning to his roots in northern Italy. He grew up in nearby Treviso.
He smiles when asked about sweet-and-sour sardines, a local specialty that sounds like an adaptation of Chinese food that went very wrong.