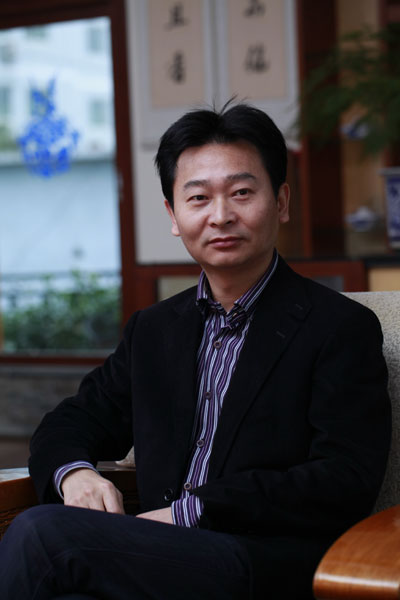 Wu Xiangyang. [Photo provided to chinadaily.com.cn]
When it comes to a traditional village, the concepts of development and protection often seem contradictory. City dwellers often love the idea of escaping the crowds and a busy life for a quiet ancient village. Once they are disappointed, which is often, the developers always seem to be blamed for poor planning.
Every coin has two sides, and businessmen may have their own side of the story to tell. We recently interviewed Wu Xiangxiang, a policeman-turned-entrepreneur, who gave up his job as a civil servant in Guangdong province, and returned to his hometown in Jiangxi to explore the possibility of rural tourism in 2000.
What is your understanding of "develop" and "protection"?
In my definition, without development, there is no future. Without protection, there is no sustainable future. Business development must be handled with care and protection must be persistent.
You had been engaged in several tourism projects before Huangling. What's your observation to the current situation of China's rural tourism industry?
The industry of rural tourism is booming after development in the recent decade. The business model has gradually been transformed from purely depending on admission tickets to exploring more lifestyle and cultural products and services. But the quality of each case varies a lot.
Your work often requires you to deal with government and villagers. In your experience, what do they care about most?
The government cares a lot of things, from economic and social benefits, social stability, eco-friendliness, to sustainable development. The villagers care about what they can benefit directly from the project.