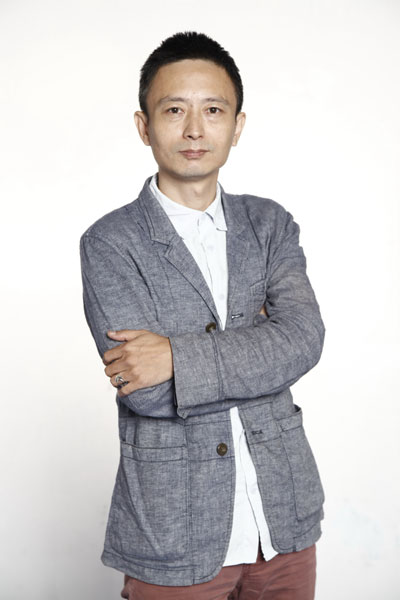 Fei Jun, interactive media designer.
A Chinese digital veteran is helping one of the world's busiest museums conduct business with smartphone apps, Wang Kaihao reports. Wang Kaihao
Fei Jun, 45, calls himself an "artist, designer and educator" in one of his online profiles. The tech-savvy associate professor of interactive media at the Central Academy of Fine Arts, is a key figure behind Palace Museum's recent smartphone app that allows virtual visitors to the museum, an understanding of ancient Chinese paintings.
Night Revels of Han Xizai, the app named after one such artwork, was launched last month in a bid to enhance interest of young Chinese in China's ancient culture. The painting titled, Night Revels of Han Xizai, was first created in the Southern Tang Dynasty (AD 937-975) that ruled what is today's southern and central China, and reflects how the highly placed government official Han Xizai tried to escape his home state when he realized the dynasty's end was near.
"I call myself a translator of traditional arts for today's museum visitors," Fei says. "Frankly speaking, modern youth no longer has enough cultural contexts to feel attached to rich contents reserved in museums. What we do is better help them understand it."
The recent app, for instance, he says, hides more than 100 explanatory notes in high-definition formats.
This isn't Fie's first cooperation with the Palace Museum. In 2013, Fie and his team at his own operation Moujiti (meaning "some group"), founded in 2014, designed Auspicious Symbols in the Forbidden City, an app explaining the cultural connotations of auspicious symbols on relics, for the most-visited museum in the world (more than 15 million visitors were recorded in 2014).
The app also stirred public discussion on symbols.