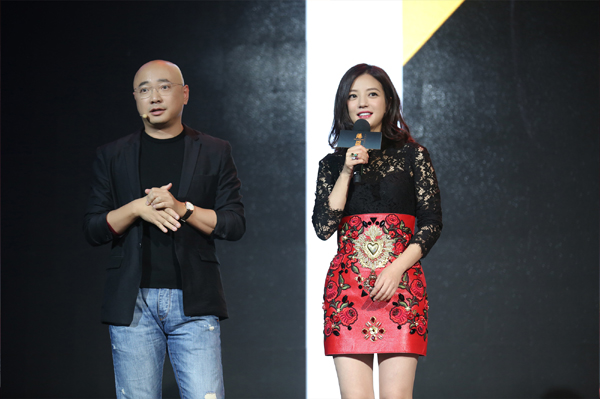 Director/actor Xu Zheng and actress Zhao Wei lead the upcoming comedy Lost in Hong Kong. Photo provided to China Daily
With zealous predictions that its box office will rake in a record 3 billion yuan ($479.7 million), the producers of the upcoming comedy Lost in Hong Kong have raised eyebrows.
"We earned 3.16 billion yuan with the last installment. It's quite possible one blockbuster will bring in so much (revenue)," Wang Changtian, president of Chinese entertainment giant Enlight Media, the movie's investor and distributor, says at a media event to promote the third installment of the Lost trilogy on March 30.
Wang's confidence may come from the overwhelming commercial success of the first two Lost series: Lost on Journey (2010) and Lost in Thailand (2012).
The series has been described as a Chinese version of John Hughes's 1987 film Planes, Trains and Automobiles. It depicts the travels of two mismatched companions. Lost on Journey was a dark horse in 2010's summer season but ended up taking in nearly 50 million yuan.
When the film's lead actor Xu Zheng, an up-and-comer then and an A-lister now, made his directorial debut with 2012's Lost in Thailand, there was a whiff of revolution. The film beat Life of Pi (the film that won Ang Lee the 2013 Academy Award for best director) and multiple homegrown big-budget blockbusters.
With a record box office revenue of 1.26 billion yuan, the 50 million yuan production has been listed as one of highest-grossing movies in the history of Chinese cinema.
The question is: Can the success of such high-return productions be copied?