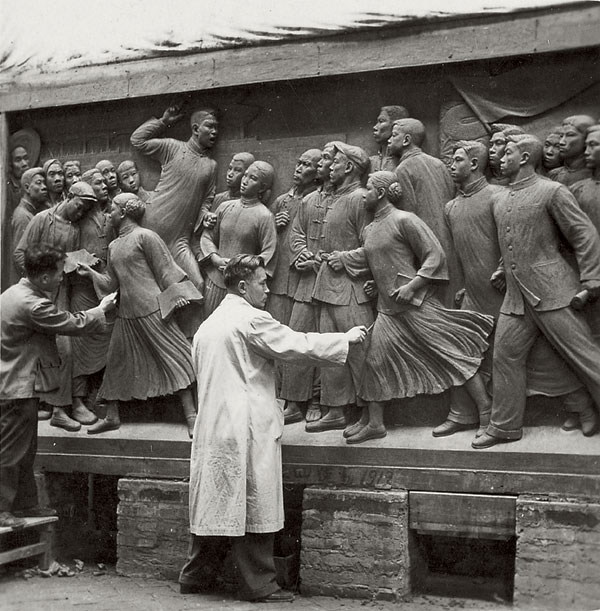 [Photo provided to chinadaily.com.cn]
Hua Tianyou (1901-1986) is recognized as an important and representative artist in the development of modern Chinese sculpture. He was among the earliest to study in France and his achievement in blending Western techniques with Chinese temperament are recognized in a display of all his works at the National Art Museum of China.
The exhibition traces Hua's progress from a self-taught talent from a carpenter's family in Jiangsu province. His potential was discovered by artist and educator Xu Beihong, who recommended he join the maintenance team at an old temple. The project helped him acquire knowledge of traditional Chinese sculpture.
Hua went to study at the prestigious National School of Fine Arts in Paris in 1933 and spent the next 15 years there, his works winning several medals at the Spring Art Salon. He combined in his work the essence of Western sculpture with the "six methods" of painter and theorist Xie He of the Southern Dynasty.
He returned to China in 1948 and taught at Beijing's Central Academy of Fine Arts. One of Hua's best-known works is the May Fourth Movement relief, commissioned by the government of New China as part of the People's Heroes Monument at Tian'anmen Square in 1952. The retrospective runs until April 6.