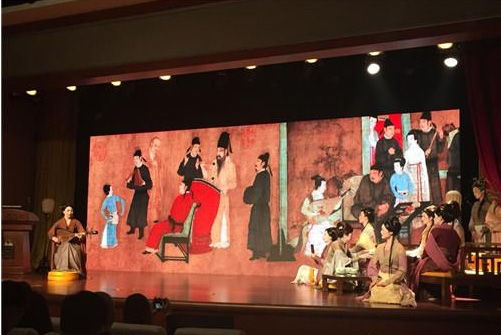 Taipei Hantang Yuefu group performed at the release conference scene.[File photo]
Gu Hongzhong's painting, Han Xizai Evening Banquet, one of the greatest treasures of the Palace Museum that vividly depicts a 10th century a grand feast, was made into a mobile app and went online recently. The museum held a release conference to promote the app on Jan 13.
Compared with most of serious press conferences organized by museums, this conference was more entertaining. A man portraying "Han Xizai" wore a costume and became the host. Shan Jixiang, director of the Palace Museum, stood on stage and portrayed a mobile app software salesman.