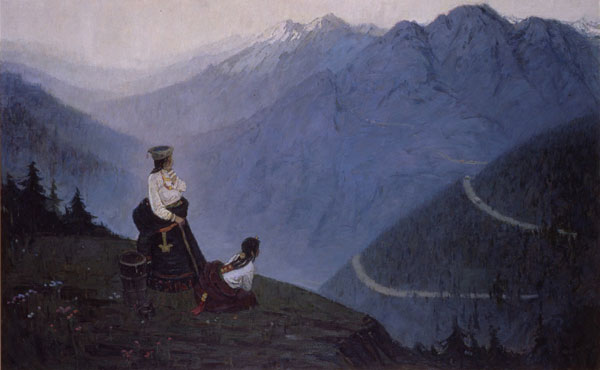 [Photo provided to chinadaily.com.cn]
Chinese oil painter and educator Ma Changli, 84, is best known for creating sizeable history-themed works in the 1950s, such as Qiushou Uprising and Transferring to Taihang Mountains.
But a retrospective of his six-decade career features landscapes in which he instilled a passion for nature and poetic feelings. The exhibition at the National Art Museum of China, which closes on Sunday, juxtaposes Ma's Red classic paintings with dozens of sketches, drawings and landscapes, revealing magnificent views of nature and ethnic culture.
After his graduation from Beijing's Central Academy of Fine Arts in 1953, Ma became a teacher at the alma mater, and traveled and painted extensively across the country.
He endeavored to present through his brushes a poetic fairyland.