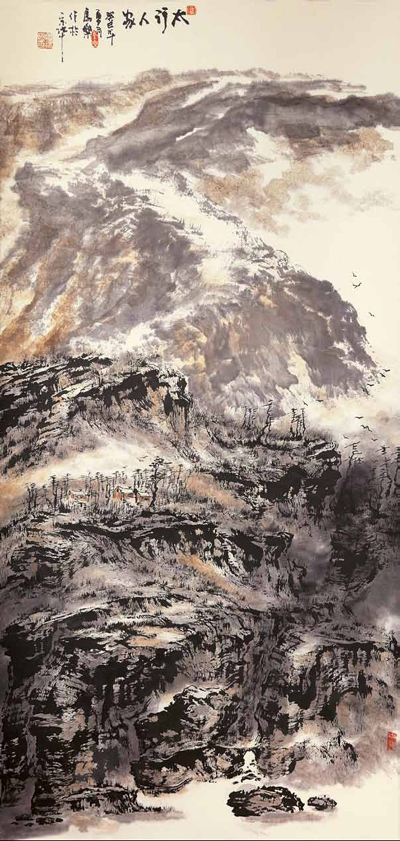 Ink paintings by Ma Jianguo mostly feature the landscape of the Taihang Mountains. Photo provided to China Daily
When Ma Jianguo's book, A Collection of Jack Ma's Ink and Wash Masterpieces, was published in 2015, the painter and journalist said he owes much of his artistic achievements to his journalism background.
Ma is a member of the China Artists' Association, the elite circle of artists in China. He is also a senior reporter at Xinhua News Agency, one of the country's most influential media institutions.
The freehand paintings, mostly depicting the Taihang Mountains, express Ma's love for the landscape of the mountainous region near his hometown of Handan, an ancient city where China's first emperor, Qin Shihuang, was born more than 2,000 years ago.
Ma was born into an artist's family in Hebei province, at the foot of the Taihang Mountains, in 1963. He was exposed to painting at a young age, but he didn't start painting professionally, instead keeping it as a hobby.
After finishing his master's degree majoring in journalism at the Chinese Academy of Social Science, Ma worked as a reporter covering arts news from 1990 to 1992, which allowed him to access the art circles of Beijing. As he visited galleries and interviewed artists, he was inspired to pick up his paintbrush again.