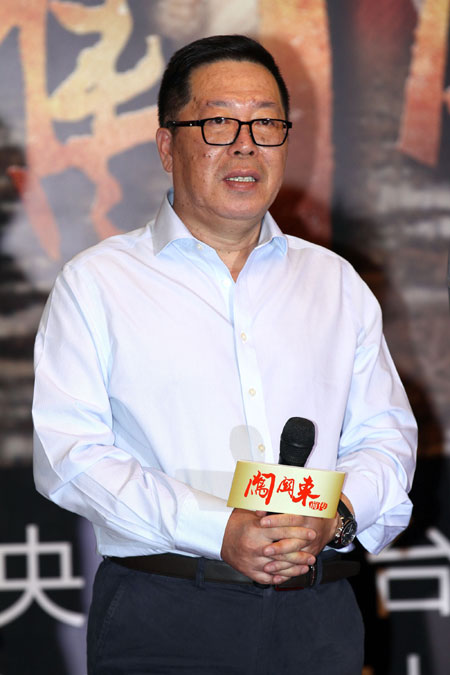 Gao Mantang is the country's richest scriptwriter, earning 22.5 million yuan ($3.6 million) in 2014. [Photo/China Daily]
Author Gao Mantang topped the list of China's richest scriptwriters with earnings estimated at 22.5 million yuan ($3.6 million) in 2014.
The list was released on Tuesday, as a sub-list of the China's Richest Writers List.
Chen Tong took second with 16 million yuan. Lin Heping came in third with 15.8 million yuan.
This is Gao's second time in the top spot during the two years the screenwriter list has been published. The 59-year-old mostly writes for TV series. One of his most popular works is Chuang Guan Dong (Exploring the Northeast), which tells the story of a large family's journey as refugees to northeastern China in the early 1900s.
Chen is an unexpected winner who didn't make last year's list. The 46-year-old author's hit TV series Lihun Lyushi (Divorce Lawyer) lifted her into the second place.
Thirty scriptwriters made this year's list - double 2013's number. But the threshold wasn't lowered. Lu Wei, who took last place on this year's list, earned 3.5 million yuan - 500,000 yuan more than Li Qiang, when Li took the bottom slot in 2013.