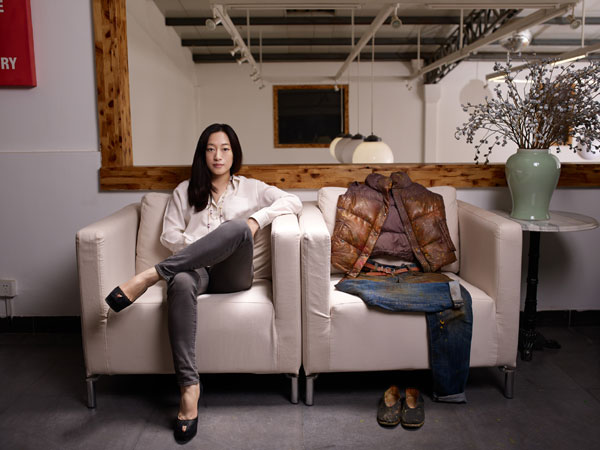 Ai Jing, best known as a pop singer-songwriter who transformed herself into a painter, says moving on with a new identity gives her a new life. [Photo provided to China Daily]
Ai Jing's book Struggle, which hit bookshelves in Beijing on Nov 2, gives voice to her transformation from a pop singer-songwriter to a contemporary artist in 1998 after the release of her album, Made In China.
"I was devastated at the time because my album couldn't be shared with listeners," the 45-year-old recalls.
Authorities objected to the content.
"I didn't want to repeat my past as a songwriter. So I moved on with my new identity, which gave me a new life."
Ai started studying under acclaimed artist Zhang Xiaogang in 1999.
"I didn't write songs for a while. When I wrote the book, I realized music has been an indispensable part in my life and enabled me to become who I am today."
She invited two good friends and celebrated music critics, Jin Zhaojun and Zhang Youdai, as book launch guests.
The talk started with Ai's first song, My 1997. The semi-autobiographical ballad tells the coming-of-age story of Ai and her love for a Hong Kong man. She looks forward to Britain's 1997 handover to China so she can visit him.
The song made Ai, then 24 years old, a household name in China in 1992 and launched her career across Asia.
"It was a year when the song was played everywhere. Her fresh style contrasted with the heavy rock and love ballads in the market then," says Zhang Youdai, who's also a veteran DJ.