A caregiver who was found guilty of killing an elderly woman in Guangzhou, Guangdong province, was sentenced to death on Wednesday, bringing the issue of the supervision of the senior care market back into the spotlight.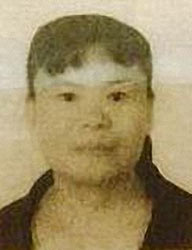 He Tiandai, housekeeper convicted of killing her elderly client.
He Tiandai, the 46-year-old convicted of murder, did not lodge an appeal.
At her trial, she admitted the December 2014 killing of a 70-year-old woman she was supposed to have cared for. She had put sleeping pills and poisonous chemicals in the victim's soup and had injected the liquid into the victim's buttocks and belly. She had also throttled the elderly woman with a nylon rope.
The caregiver said at an earlier trial she had killed the woman, her employer, because she wanted to get her monthly pay in advance. She had looked after the elderly woman for only four days when she committed the murder.
She also claimed to have killed another seven elderly people and said she had attempted to kill two more between June 2013 and December 2014, although prosecutors did not charge her with any of those possible crimes because of a lack of evidence.
Li Shaomei, former vice-chairwoman of the Shenzhen Federation of Trade Unions and a provincial political adviser, pointed out that the case triggered a crisis of confidence in the housekeeping industry.
"The good are mixed with the bad in the housekeeping market," she said. "Agencies should provide a comprehensive system of training and vocational schools, and colleges should highlight relevant courses."
Instead, many housekeepers and caregivers are freelancers and seek jobs through agencies, which are supposed to carry out background checks before recommending them to households. Those checks have been improved since He's case was exposed.
A manager at an agency in Guangzhou, who gave her surname as Chen said she asks for would-be workers' identity cards and checks out where they have worked before.
She said she prefers workers who come with recommendations.
Chen said people are now asking more questions.
"The caregiver murderer was just an individual case," Chen said.
"It is good to improve the supervision of the housekeeping industry but I don't want to see people demonize housekeepers because of an individual case," She said.