China's comprehensive reform portfolio, if implemented adequately, can bring the nation another two decades of high economic growth, a senior economist said on Thursday.
"China will further boost its economic growth, which used to rely on an ample supply of cheap labor, through structural reforms," Cai Fang, director of the Institute of Population and Labor Economics of the Chinese Academy of Social Sciences, told China Daily on the sidelines of the ongoing Davos forum in Switzerland. "I believe China can maintain another two decades of high economic growth through completely unleashing its reform dividends."
Also popular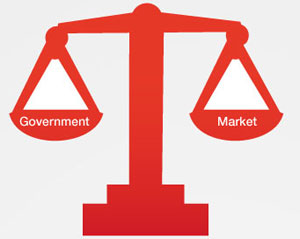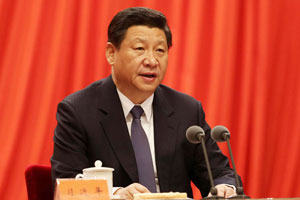 Cai said that he agreed with Justin Lin, another famous Chinese economist from Peking University and former chief economist of the World Bank, when Lin said that China will see average annual growth of 8 percent in the coming 20 years.
"The potential is still there, and achieving such a goal will highly rely on how we implement our market-oriented reform packages and how we avoid making big mistakes in the future," said Cai, who is also a member of the Standing Committee of the National People's Congress of China and of the Beijing-based major think tank 50 Chinese Economists Forum.
According to Cai, China's labor supply of people aged between 15 and 59 began to decrease in 2010, which means the country's "population dividend" has begun to decrease.
Cai added that this domestic trend is the major factor behind China's lower GDP growth rate, which stood at 7.7 percent last year, below the average of the last 35 years.
To further boost economic growth rate, Cai said the country should accelerate the pace of its urbanization drive and of the reform of the household registration system, which would create more jobs for rural residents in cities.
But Cai added that the most important thing is to increase the productivity and competitiveness levels of China's companies and labor force.
Based on his research, Cai said that China can only achieve 7.6 percent GDP growth annually in the 2011-2015 period and 6.2 percent GDP growth in the 2016-2020 period if the country doesn't implement major reforms.
After 2020, the annual growth rate would be around 3.5 percent in a business-as-usual scenario.
Meanwhile, Liu Xiaoguang, the president of the Beijing Capital Group, said in Davos that China's approach to its reform agenda is promising and should be encouraged.
"It's crucial to encourage every economic unit and grassroot government to participate in these endeavors," said Liu.
Lin Boqiang, a professor at Xiamen University in Fujian province, also said at the meeting that China's reform process should be combined with the transformation of its development model and measures to curb pollution.
"I'm quite concerned about the fact that polluting industries are increasingly moving to the central and western parts of China," said Lin.