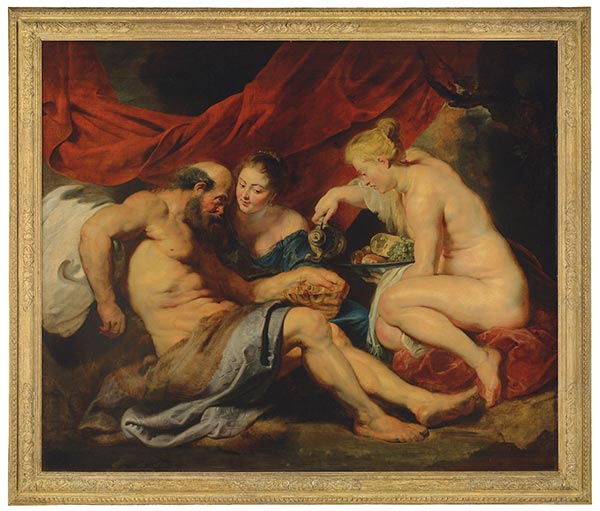 Sir Peter Paul Rubens' Lot and his Daughers. [Photo provided to China Daily]
A sized canvas that Dutch master painter Peter Rubens took the subject from the Old Testament sold 45 million pounds ($58 million) at a London auction on Thursday night.
Lot and His Daughters, which has been unseen in the market for more than a century, was painted between 1613-1614, and shows influence of great works Rubens saw when traveling extensively in Italy.
The work accounts for nearly 70 percent of the total of Christie's sale of old master and British paintings that grosses 65 million pounds.
Related:
Experts gather in Beijing on preservation of artworks