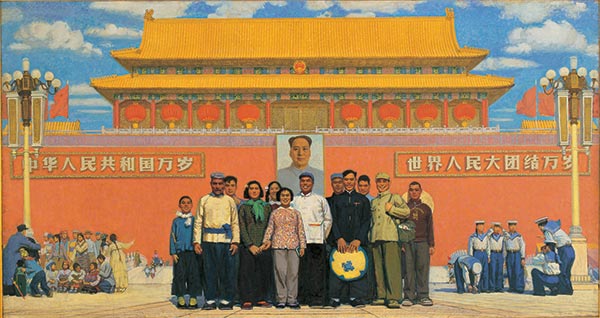 Works by Sun Zixi are on display at Beijing's National Art Museum of China. [Photo provided to China Daily]
Prominent painter and educator Sun Zixi, 86, has donated 55 of his paintings to Beijing's National Art Museum of China. And they are now on show as part of a retrospective at the museum, titled
Once and Forever
, which celebrates his devotion to painting for more than six decades.
The display includes 340 sketches, watercolors and oil paintings that show Sun's expressiveness in portraying landscapes and people.
The works include several of his most important pieces that have been kept at state museums, including In Front of Tian'anmen that shows people taking photos at the square.
Born in Shandong province, Sun was part of campaigns against the Japanese invasion in his youth and later joined the army.
Sun enrolled at the prestigious Central Academy of Fine Arts in Beijing in 1955 to receive professional training, and taught at the school after his graduation.
Meanwhile, he traveled extensively across the country to paint.
The exhibition runs until April 12.
Related:
Babies rise from the soil: surprise and creation