New Landmark by Eason Tsang Ka-wai. [Photo provided to chinadaily.com.cn]
Works in Progress, an exhibition at the Museum Folkwang in German city Essen, reviews the latest development of Chinese photography. It displays brand-new works of 24 contemporary Chinese artists and photographers.
The erupting energy of Chinese photography came into the spotlight a dozen years ago. The current exhibition includes artists who have won international recognition, such as Wang Qingsong, Jiang Pengyi and Ma Qiusha. Also it shows creativity of up-and-coming photographers who experiment with conceptual approaches and new technologies.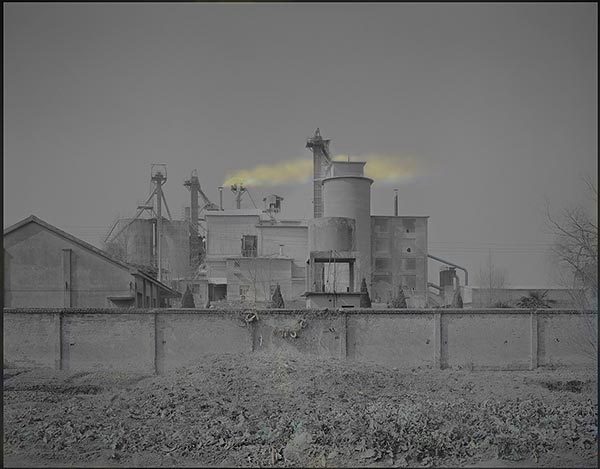 Town owned factory-East to Nanjing, Liang Weizhou. [Photo provided to chinadaily.com.cn]
The photos on show center around dramatic social changes during urbanization, the tension between city areas and countryside and people's attitude towards sex.
The exhibition runs through Sept 13.
Related:
Show features close-up look at Ming chairs