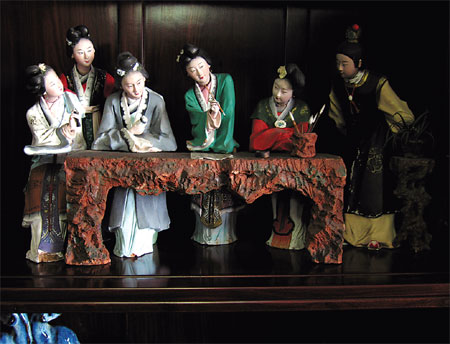 Some of the pieces by Zhang Clay Figurine. Photos Provided to China Daily
Working in clay may remind many Chinese people of their happy childhoods.
There are many different styles of clay-sculpting all over China, but Zhang Clay Figurine in Beijing is among the most famous practitioners of the art.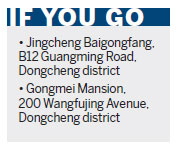 As the fourth generation in the family preserving the traditional technique, Zhang Chang, 71, bears the duty of sharing Chinese history.
"The ancestor of Chinese clay figurine-making is probably Nuwa," he jokes, citing the goddess in ancient mythology who used clay to create human beings.
His family business can be dated back to the mid-19th century, when Zhang Mingshan, from Zhejiang province, settled in Tianjin. Craftsmen of the time absorbed Western painting elements into their art to create more vivid details. Though clay figurines were traditionally considered to be grassroots pieces, the delicately made art was soon cherished by royal families in Beijing, especially by the Empress Dowager Cixi (1835-1908).
Zhang explains that he keeps adjusting his work until the clay has completely dried; sometimes the making of one piece will last as long as one year as Zhang seeks just the right mood.