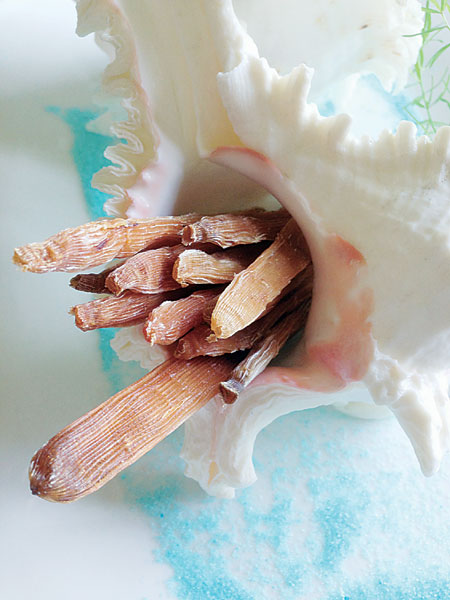 Sandworms. [Photo by Pauline D. Loh/Shanghai Star]
Sandworms
They are pink and gray, large flabby tubes that really do not look that appetizing raw. Some may even get squeamish. But, it is a Guangxi favorite delicacy and is probably Beihai's most famous bizarre food. Sipunculus nudus is a long, tubeworm that has a star motif where its feeding end is.
According to the Shangri-La Beihai's Chef Fay Luo, they are eaten as sashimi when raw, but is more often dried, and then cooked in soups, stews and congee.
Chef Luo roasts them in hot sea salt and the crispy snack which results is very addictive.
Dried sandworms are not cheap and they sell for more than a thousand yuan per 500 grams. They are light though and 100 grams is a generous amount.