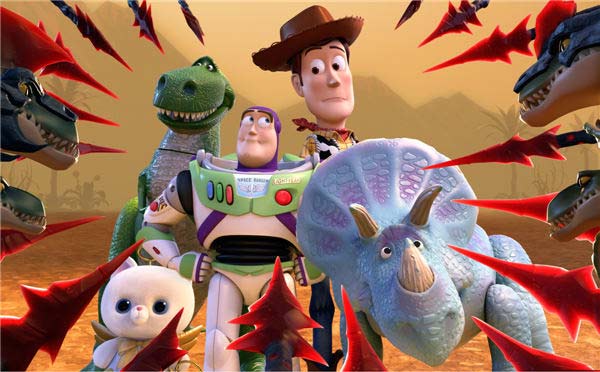 Toy Story That Time Forgot, an upcoming 22-minute TV special developed from his iconic film Toy Story. Photo provided to China Daily
Hollywood master animator John Lasseter says fundamental principles of art are more important than flashy technology. Wang Kaihao interviews the guru.
If Walt Disney was the man who gave a precious gift to children everywhere, perhaps John Lasseter is the one telling the world that animation is not exclusively for children.
Born in Hollywood, growing up with an art-teacher mother, and beginning his career in an era when computer technology was just taking off, the 57-year-old seems to have been predestined to become an animation guru.
Though he holds the position of chief creative officer at two industry juggernauts-Disney and Pixar Animation Studios-Lasseter remains an approachable person. During his four-day visit to China in late October, this smiling man in a Hawaiian shirt never ceased to wave and say "nihao" to people he did not know in Shanghai and Beijing.
"When I was a kid, the teacher always said 'John, you daydream a lot'. Well, my brain was full of pictures," Lasseter tells China Daily. His childlike heart may explain where all his ideas come from. "Start a movie with a lot of heart, because you are what you create."
Chinese audiences were introduced to Lasseter through his big-screen directorial debut Toy Story (1995), one of the world's first computer-animated feature films. His filmography is sparkling-as executive producer or director, he has created a large chunk of the animated world familiar to today's moviegoers, including Finding Nemo (2003), The Incredibles (2004), and Cars (2006). Not to mention the phenomenal Frozen, released last winter.