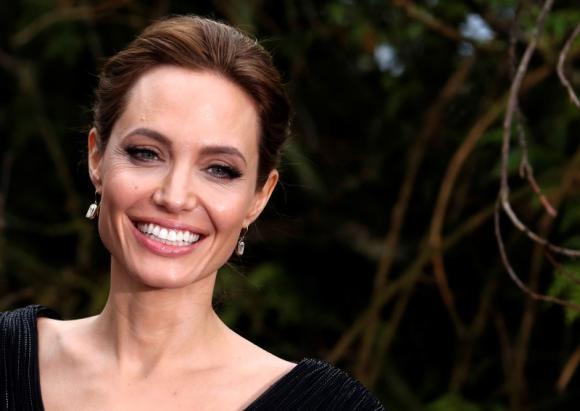 Actress Angelina Jolie arrives for a special Maleficent Costume Display at Kensington Palace in London in ths file photo taken May 8, 2014. [Photo/Agencies]
Academy award winning actress
Angelina Jolie
 is "open" to pursuing a life in politics, diplomacy or public service, she told Vanity Fair magazine.
Jolie, who won a best supporting actress Oscar award for her role in "Girl, Interrupted," has already turned her hand to directing. Her latest film behind the camera, "Unbroken," about Olympic runner, World War Two airman and prisoner of war Louis Zamperini, is set to open on Dec 25.
The wife of actor Brad Pitt and a special envoy to the UN High Commissioner for Refugees (UNHCR) said that her work as a humanitarian has made her conscious of the fact that politics have to be considered as an option.
"Because if you really want to make an extreme change, then you have a responsibility," she told the magazine in an excerpt from an interview published online on Tuesday.
"But I honestly don't know in what role I would be more useful - I am conscious of what I do for a living, and that (could) make it less possible."
Asked if she sees herself in politics, diplomacy or public service, she replied, "I am open."