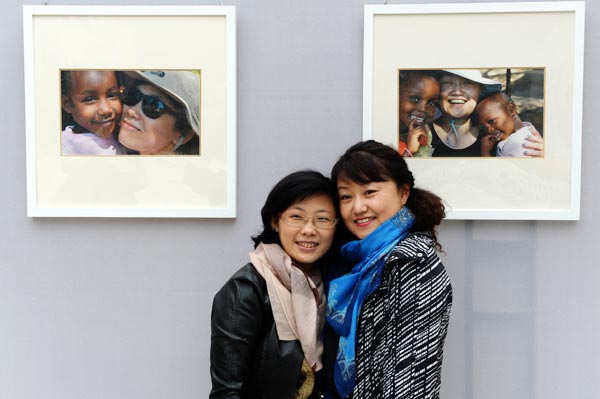 The photo exhibition Fall in Love with Tanzania is being held in Songzhuang in Beijing. Wang Jing / China Daily
The television documentary In Love With Tanzania, honoring the 50th anniversary of diplomatic relations between China and Tanzania, premiered last week in the Songzhuang art village on the outskirts of Beijing. 

Tanzanian president Jakaya Kikwete attended the premiere. The new installment focusing on the two country's longtime cooperation and friendship, reflected through many events including building of the Tanzania-Zambia Railway, cross-border marriages, and China's medical teams in Tanzania, will soon be broadcast on national television station in both countries. 

A picture exhibition, Fall in Love with Tanzania, focusing on ordinary people's daily life there, simultaneously opened in Songzhuang.