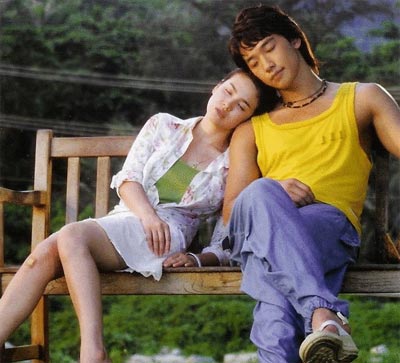 A still shot from hit South Korean drama "Full House." [Photo/Agencies]
The 2004 hit Korean drama "Full House," which propelled Korean actor Rain and actress Song Hye-kyo to stardom, is getting a Chinese-language remake.
The show's Chinese version will see the male lead being played by Mandarin-speaking K-pop star Eli, who is a member of the band U-Kiss.
There's so far no word on who will play the female lead.
The original show, which itself was adapted from a graphic novel, is about a thorny love triangle that emerges between a screen writer, an actor and a scorned lover, a fake marriage that yielded true love and a house that was put on sale when it shouldn't have.
Filming for the Chinese-language version of "Full House" begins in December, with the first episode expect to air sometime next year.
The show has already been remade for the Philippines, Vietnam, Indonesia and Thailand.