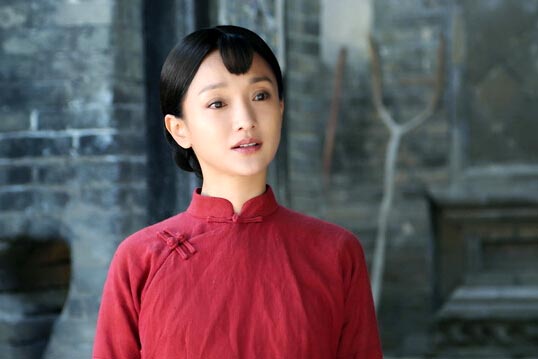 A scene from a TV adaptation of Red Sorghum starring Chinese actress Zhou Xun. [Photo/Agencies]
Chinese actress Zhou Xun is to lead a new TV adaptation of Red Sorghum, a bestseller by China's Nobel laureate Mo Yan.
Director Zhang Yimou produced a successful film adaptation in 1987 alongside award-winning Chinese actress Gong Li. The film won Zhang his first Golden Bear at the Berlin Film Festival and vaulted Zhang to the forefront of the Fifth Generation of Chinese directors.
Many more Chinese novels have been adapted into films. Here, we present just a few.