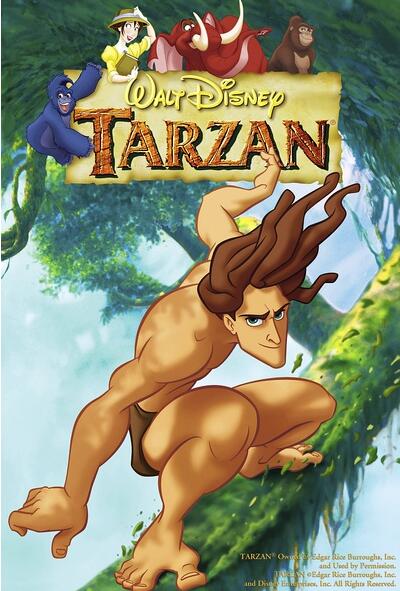 The poster for Tarzan [Photo/people.com]
10. Tarzan, 1999
Keywords: A vivid reappearance of the familiar story; the closing song, You'll Be in My Heart, won the Academy Award for Best Original Song.
The film tells a story of an orphaned baby who grows up in an ape family, and later faces the dilemma of deciding which clan he belongs to. Humans hurt his ape family but he falls in love with a beautiful woman, which makes his life more complicated.
The portrayal of the forest is lifelike, which makes people in the city yearn for nature. The six original songs in the film were written and sung by pop singer Phil Collins.