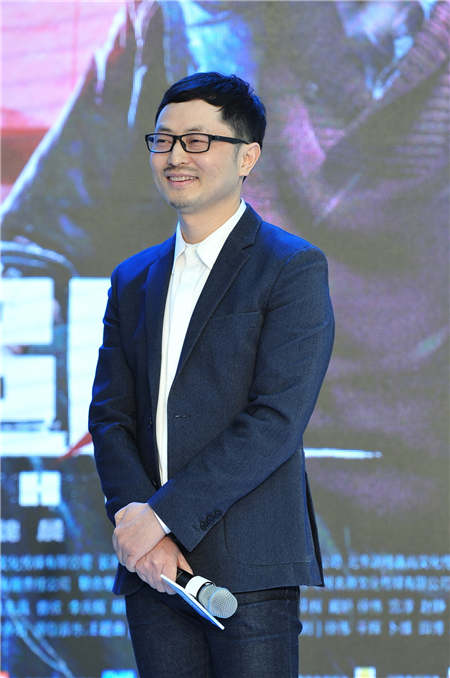 Xu Wei, director of Lost in White.
Last year's domestic productions Saving Mr Wu and The Dead End, for example, both received generally positive comments from critics and filmgoers in China.
And, in a nod to South Korea's skills when it comes to this genre, an action director from the country was invited to work with Lost in White team.
Ping Hui, the producer and the screenwriter of the film, says that the movie is not another Black Coal, Thin Ice, a crime film that won the best actor award at the 2014 Berlin International Film Festival. That film was also set in the cold winter of Northeast China.
"Black Coal, Thin Ice was dark, but it is mainly an art film. We don't have such a heavy literary and artistic atmosphere in this movie. We just wanted to make a pure commercial film with a breathtaking pace," he says.
"If a commercial film from such a genre wants to taste success, it has to be entertaining and polished in its details. And it must take human nature into consideration. All in all, the complexity of vice and virtue is a theme that never goes out of style."
He says that while the country's film regulators are an issue for any filmmaker who wants to make a similar film, he puts a positive spin on the subject, adding: "As long as it (the issue) exists, what we have to do is try our best to get used to it and create something of quality."