Writers can capture the minute details of human emotions. Through their words, readers can travel across the world, smell the scent of a flower, and also see how victims of war sought glimpses of love in the dark ruins and fought to live in a time of despair.
For those that lived during the war, words from these works may trigger vivid flashbacks that sting their hearts. For those who didn't experience the war, these works may provide some insight into how people felt during a time of horror.
As this year marks the 70th anniversary of the victory of the Chinese People's War of Resistance against Japanese Aggression, we list some of the classic literary works that capture the bravery, fear, sorrow and love among fictional characters who experienced the horror of war.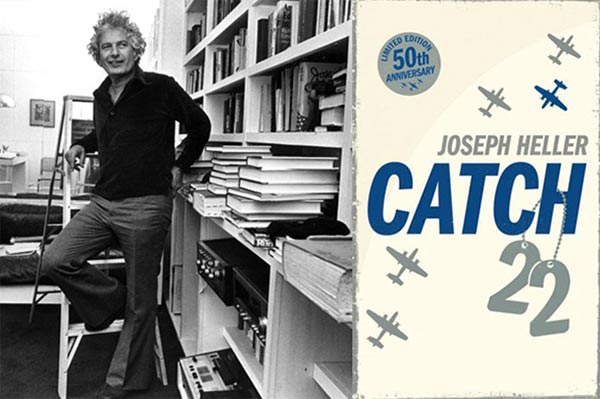 Catch 22 by Joseph Heller. [Photo/Agencies]
Title: Catch 22
Author: Joseph Heller
Country: United States
Published: 1961
The novel is set during World War II, from 1942 to 1944, and centers around the life of Captain John Yossarian, a bombardier with the American Air Forces. Based on a fictional 256th Squadron on an island in the Mediterranean Sea, the story focuses on the experiences of the protagonist and his fellow airmen in the camp, and how they attempt to maintain their sanity while serving requirements so they can eventually return to their loved ones.
In a distinctive non-chronological third-person omniscient narration, Catch 22 is often regarded as one of the greatest literary works of the twentieth century.