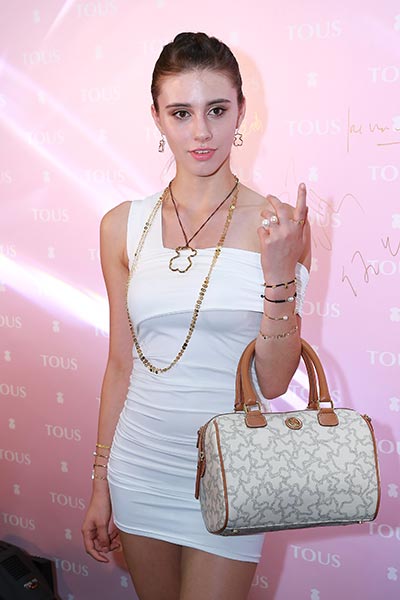 A model shows off Tous' jewelry and accessories. [Photo provided to China Daily]
For many Chinese customers, the Tous bear is a familiar image. But Tous jewelry is new to the market.
The Spanish jewelry and accessories brand Tous opened its first China store in Beijing on Aug 14, part of its ongoing plans for global expansion.
"Our goal is to turn Tous into the most successful and desired jewelry brand in the world, and China is a very important step for us," says Jose Maria Folache, CEO of the Barcelona-based company.
The brand offers jewelry and accessories, highlighting fine craftsmanship and innovative technology. Prices start from 100 yuan ($16) to tens of thousands.
Positioning itself as a "tender, fun brand with a youthful spirit", Tous hopes these values resonate with the Chinese market.
"Our products are made for every fashionable Chinese woman who likes to keep up with the latest trends," Folache says.
Global private markets investment manager Partners Group in Switzerland announced in July that it plans to invest in Tous, taking a 25-percent stake in the company's equity. The transaction is expected to be completed later this year.
While majority ownership of the brand will be retained by its founding family, the deal will help Tous bolster its presence in international markets, especially in China and the United States.
Tous was listed as one of Europe's 50 most valuable retail brands by Interbrand, a London-based branding consultancy.