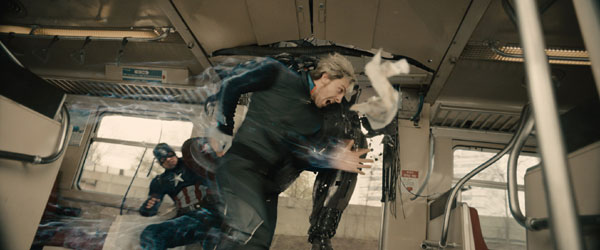 [Photo provided to China Daily]
"I have seen people acting in Chinese movies ... There are many that I enjoy and that have had an influence on American films. I would love to shoot here. But I will shoot in English and will make my own characters if I can. So I won't completely get it wrong."
Downey did not dismiss the idea of starring in a Chinese version of The Avengers franchise.
"Well, I'm not a black belt yet, but a brown belt," he says. "Once I get my black belt, I'll be ready to do a martial arts movie.
"Obviously there is so much influence back and forth in action films and in the general entertainment (industry). I feel the world becoming so small."
When Downey was in Beijing to promote Iron Man 3 in 2012, he said he had been practicing wing chun, a Chinese martial art, for more than 10 years and claimed to be able to name at least 300 Chinese film titles.
Ruffalo, smiling, gave a thumbs-up to the idea of a Chinese actor playing the superhero Hulk.
"I like the idea," he says. "Marvel always surprises you by taking you to the places that you never expected to go."
(China Daily 04/30/2015 page22)