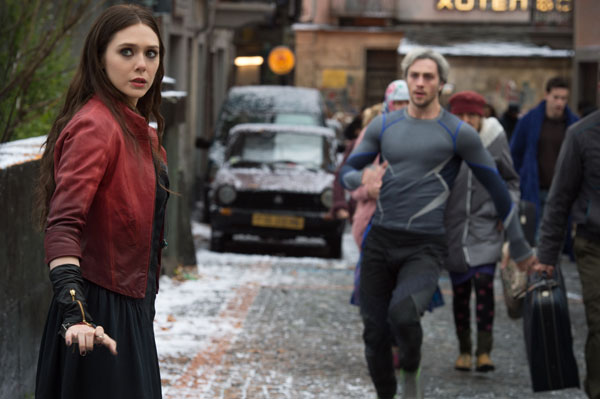 [Photo provided to China Daily]
But on the Beijing promotional tour, talking about prospective box-office takings seemed to be the last thing on the minds of Whedon, Downey and Ruffalo.
They were much more interested in talking about Walt Disney Studios Motion Pictures and Marvel Studios movies and their fondness for China.
"About the box office, I can't really worry about that, as I do sometimes," Whedon says.
Whedon, Downey and Ruffalo were bombarded with questions about the complex relationship between the six superheroes and their evil rival, an artificial intelligence program named Ultron that is intent on taking over the Earth.
Whedon, who made his name directing TV series such as Buffy the Vampire Slayer and Firefly, says his TV years proved valuable training for directing such a large cast.
"When you are doing TV shows you are editing, shooting and writing at the same time. So this kind of workload and taking care of 11 main characters is something that I am very used to," Whedon says.
Whedon, 50, jokingly described the cast as his "finest puppets", because the A-listers have a clear understanding of their roles and work well with one another.
When the topic moved to the possibility of filming in China, the director grew circumspect.