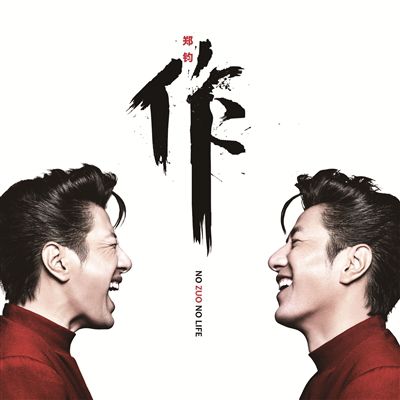 Seven years after releasing his last album, Chang'an Chang'an, Chinese rock singer-songwriter Zheng Jun released his latest single, Zuo, on Nov 16.
The song title came from a popular online Chinglish phrase, no zuo no die, in which zuo, in Chinese pinyin, means do crazy things.
The phrase, which has been included in the Urban Dictionary, a popular US online slang dictionary, means "If you don't do stupid things, they won't come back and bite you in the ass. But if you do, they most certainly will".
The veteran musician says he used the word zuo to express his firm belief in the spirit of rock 'n'roll and he changed "no zuo no die" to "no zuo no life" in his lyrics. He sill wants to be brave and pioneering in his music creation.
It's has been 20 years since the 47-year-old released his first album, Naked, which made Zheng one of the country's most popular rock musicians.
In early 2014, Zheng went to Los Angeles to meet Steve Lillywhite, a five-time Grammy-winning record producer, who has worked with big-name stars including U2, Jason Mraz and 30 Seconds to Mars.
He invited Lillywhite to produce his new album, and in September this year, Zheng finished some recording in Los Angeles with Lillywhite.
"Sometimes when a singer-songwriter has achieved something, he or she might stop being adventurous. I don't want to do that.
"I still have the courage to take risks," says Zheng.
Related: Chopsticks Brothers to perform Little Apple at American Music Awards