Student tries to spark love but sets off fire, man discovers daughter in accident, and seniors flex muscles to inspire juniors.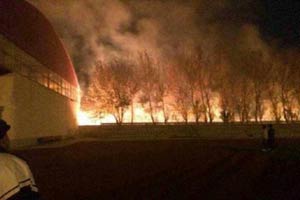 Love spark catches fire
To spark love, a freshman in Northeast China's Liaoning province lighted fireworks to woo a junior girl on Friday, but it all went wrong when his antics sparked a fire. Due to the warm weather, the blaze spread so quickly that it took firefighters over an hour to put out. Fortunately, no casualty or major damage were reported.
Related: Death toll rises to 17 in India fireworks plant blast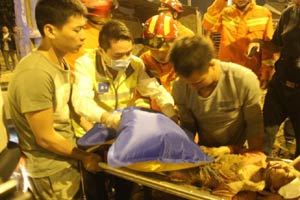 Man finds daughter by accident
A man who ran to help car accident victims on October 22 in Yiwu, East China's Zhejiang province, discovered that one of the injured was his own daughter. The four-year-old girl was pressed under a truck after it turned over. He didn't realize that he had helped his daughter until she started saying "Dad! Dad!" The girl was rushed to hospital but succumbed to her injuries.
Related: Death toll rises to 9 in NW China road accident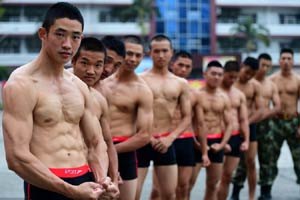 Inspiring juniors by flexing muscles
Guangdong armed police held a series of activities to inspire junior soldiers' passion for bodybuilding on Friday. Various events, such as showing off abs and power competition, were held during the bodybuilding talent show. The aim was to encourage junior soldiers build their bodies.
Related: PLA soldiers 2 cm taller than 2 decades ago

 Anchor's dress sense draws attentions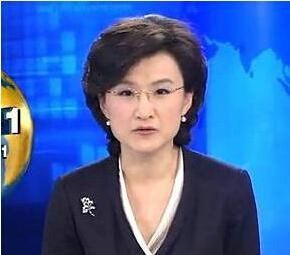 A female anchor at China Central Television has drawn more attention to her stylish dress sense than she had probably anticipated, Huashang Daily reported on Saturday. Dong Qian is seen hosting TV show in deep V-neck suits and pearl earrings. China Central Television softened its dress code for anchors by lifting its ban on hair dye and accessories in 2010.
Related: CCTV hosts' children