Oldies head south to get away from winter blasts; 'temporary' boyfriends sought to fund around-China tour and sight of 'aged' fiancée kiss of death to romance.
  Old folk escape chill Northeast for winter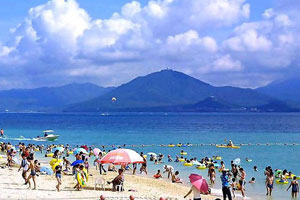 Liu is in his 70s and, has not worn winter clothes for the past four years as he and his wife spend the entire season in the island province of Hainan to escape the chill of Northeast China. For many seniors like Liu, Hainan is a paradise with sunshine, beaches, fresh air and all kinds of fruits, and the climate is good for their health too. Around 200,000 older residents of NE China are expected to head south to the island province this year, reported people.com.cn.
Related:
Beijingers receive free tickets to Henan

Phone leaves hurt rider oblivious to injury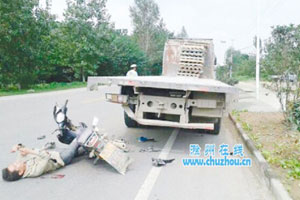 When police arrived at the scene of a road accident, they found the victim calmly playing with his cell phone, reported chuzhou.com.
A truck hit a motorcycle on a highway in Mingguang, East China's Anhui province, leaving the motorcyclist injured. Police rushed to the scene and found the rider lying in a pool of blood but keeping his eyes on the phone, completely ignoring cars passing by.
Related:
Student invents phone charger with body heat

Girl dressed as old lady scares off fiancé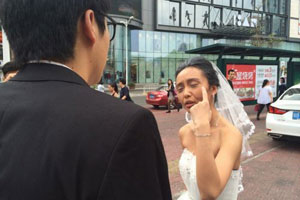 What will you do if your darling turns into an old lady over night?
A man in Shenzhen, South China's Guangdong province, burst into a fit of temper on seeing his girlfriend "become" an old woman the very day they planned to take wedding photos, and the pair quarreled, reported xinhuanet.com. The girl wanted to know whether her fiancé would still love her when she was 70 and decided to test him by dressing like an old lady. The boyfriend did not like the new look and ran away, leaving the girl weeping.
Related:
Mom pulls the plug on 'virtual girlfriend'

Romantic temptation for temporary boyfriend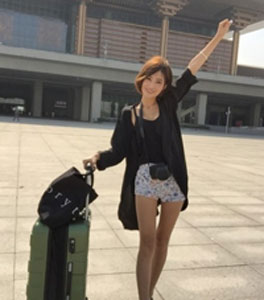 A girl born after 1995 posted a notice online seeking a temporary boyfriend to support her "zero-cost around-China journey", reported xkb.com.cn.
The notice said the girl who "has no income" wants to find a "temporary boyfriend that is taller than 1.75 meters, aged below 30, rich and generous" to fund her journey in each city she is going to. "Boyfriends" can "keep her company and enjoy a one-night romance with her".
Related:
Female students warned of online encounters