No phones for students during lessons; man blocks parking space with his body and heartbreak leads girl to spend week eating fast food.
Man befriends abductor to save wife
A man won the trust of of his wife's kidnapper via an instant messaging service and saved her from prostitution, jinbaonet.com reported.
The woman was cheated into the sex trade by a fellow townswoman in August. After she disappeared, her husband tried to find her by logging onto her QQ account. By persuading the suspect that he was a woman living a life from which "she" wanted to escape, the man won her trust and arranged a meet. The abductor was captured and the man's wife rescued.
Related:
Men sentenced for bride-smuggling

Man uses himself to occupy parking lot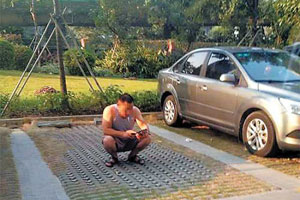 To reserve a parking space, a man in Guangzhou, South China's Guangdong province, spent nearly two hours blocking the space with his body, and refused to allow any car in, the Yangcheng Evening News reported.
Related:
Students design and assemble a car from scratch

Dumped girl spends week in KFC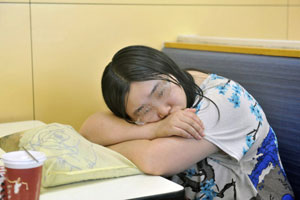 A lovesick 26-year-old girl spent an entire week in a KFC outlet eating chicken wings.
The girl, from Chengdu, Southwest China's Sichuan province, thought she needed fried food to get over her ex-boyfriend. She did not leave until local media turned up to cover her story.
Related:

Phones handed in before class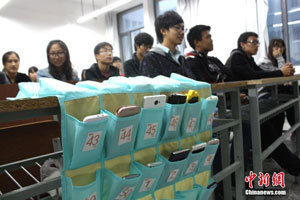 Students at a college in Yancheng, Jiangsu province must hand over cell phones before class, a practice intended to help them maintain concentration on lessons. The practice was previously seen in a university in Hunan province, chinanews.com reported.
Related:
Mixed reaction to smartphone sidewalk

Rescued man asks for photo record
A young man trapped on a 40-meter hillside asked firefighters to take photos of him as a souvenir when they reached the scene.

The man was trapped while climbing the hill and it took firefighters 3 1/2-hours to get him down, xinhuanet.com reported.
Related: