Editor's note: Does dating someone you've never met appeal? Have you ever been on a blind date? If yes how did it work out? Forum readers share their thoughts and experiences. You're welcome to add yours.
sinfulangel (Australia)
It's a bit strange parents setting up blind dates for their children. One of my friends told me her parents have arranged one for her in China and she said she felt stressed. I think it is really stupid for parents to arrange that kind of thing, as it is up to the kids what kind of person they want to meet. Parents arranging blind dates for their kids actually create unnecessary stress.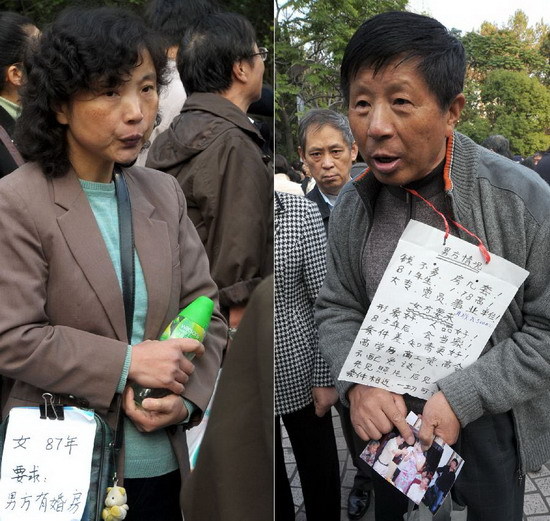 Combined photo taken on Nov. 20, 2011 shows parents carrying the information about their unmarried children at the People's Park in Shanghai, east China. Every week, hundreds of aged people crammed a special corner of the park, speaking of love and wedding. They attended a blind date event, keeping an eye out for suitable future in-laws, not for themselves, but their children. As more and more unmarried youngsters in Shanghai are too busy to search for their other half, their parents have to take the job to help them in finding the future spouse. Nowadays, more Chinese parents show up in this kind of events on behalf of their unmarried children, which has become a typical phenomenon across the country. (Xinhua/Niu Yixin)