Editor's note: China is a vast and culturally diverse country, which makes traveling in it for the first time incredibly daunting. Forum readers share some tips -- from their experiences -- to make newcomers' lives a little easier. Have you got your own China travel tips? You're welcome to add yours.
1. Travel light. Most hotels here provide toothbrushes/paste, soap, shampoo, etc. They even provide house shoes!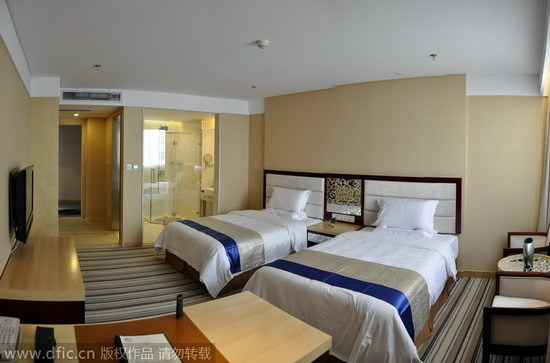 Interior of a guest room in a hotel in Dezhou, Shandong province on May 9, 2010.