Sex scandal rocks university, gorgeous cop becomes online sensation, airline captain saves a boy's life, generous man covers friend's medical bills, and police bust massive soccer gambling operation, it's all trending now across China.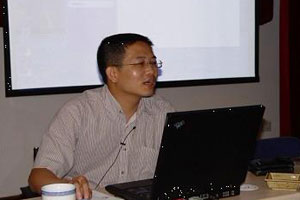 University sex scandal
A doctorate tutor at Xiamen University, Wu Chunming, is alleged to have seduced female students and use academic funding for hotel rooms, and one of his former students is now claiming that she was one of his alleged victims.

The news sparked heated debate online when it was first released.
The Department of History, where Wu works, immediately responded after the scandal allegations and announced Wu's termination from the history department.

The department also urged the university to conduct an investigation and provide a proper explanation to the entire faculty, including Wu.
Related:
Academicians could lose status for ethics lapses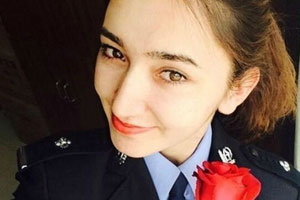 Sexy anti-terror cop
An anti-terror policewoman has become an online sensation due to the fact that she's beautiful.

The Tajik crime fighter, who works for the anti-terror front in Xinjiang, drew public attention after she posted photos of herself working and from her everyday life.
Related:

Airline captain saves boy
A flight from Chengdu to Changchun, the capital of Northeast China's Jilin province, changed the flight schedule to non-stop in order to make an emergency landing to save a sick boy on board, Chengdu Commercial Daily reported on Friday.

The 2-year-old had a 40-degree Celsius fever at about 7 pm on Wednesday while onboard the flight. The captain arranged with air traffic controllers to make an emergency landing in Changchun, and the boy was rushed to a hospital. He is now in stable condition after undergoing emergency medical treatment.
Related:
Drunk passenger causes hijack alert on Australian flight to Bali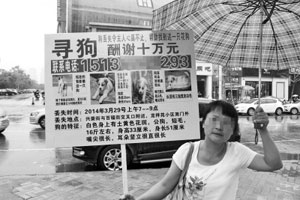 Woman searches for lost dog
A woman, who lost her dog in Zhengzhou, Central China's Henan province, is offering a 100,000 yuan ($16,124) reward for help in finding the pet, Dahe Daily reported on Friday.

The woman, surnamed Shen, who lives in Nanyang, Henan, went to Zhengzhou for medical treatment in March and lost the dog, which she had had for a year.

For the past 3 months, she has skipped undergoing her medical treatment so she can search on the streets every day for her dog.
Related:

Man covers friend's med bills
A 24-year-old man from Nantong, East China's Jiangsu province, borrowed about 400,000 yuan ($64,495) to pay for the medical treatment of a childless, elderly man, Modern Express reported on Friday.

When Zhang was 10 years old, Li Jize, then 65, gave him a ride home on his bicycle. They have been close friends ever since then.

In April 2013, Li was seriously injured from a fall at his home. To help Li with his medical expenses, Zhang borrowed money from relatives and even took out a mortgage on his house.
Related:
Elderly woman sues sons, daughters to force them to visit her 

Police raid soccer gambling network
Police in Wenzhou, East China's Zhejiang province, busted a large soccer gambling network and arrested 27 suspects in several cities, Xinhua News Agency reported on Friday.

More than 100 police officers conducted simultaneous raids in Hangzhou, Yiwu and Cangnan. Preliminary indications have allegedly calculated that more than 300 million yuan ($48 million) was involved in the gambling network, police said.
Related:
Guo Meimei arrested for World Cup gambling