Official book recommendation leads to a bestseller, Yili is trying to break into the school milk market, and Yuanzai makes Top 10 lists in Taiwan. Also, who will do better in the next five years: Xiaomi or Gree?
Sold-out book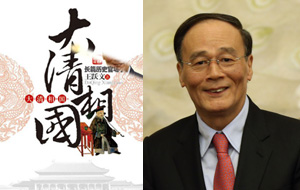 A book recommendation by Vice-Premier Wang Qishan led to its being sold out at bookstores. The book is Da Qing Xiang Guo, a novel about Chen Tingjing, onetime chancellor in the Qing Dynasty (1644-1911), about his life and struggles in officialdom.
Related:
China to standardize officials' benefits

4G iPhones
Apple Inc has launched 4G versions of iPhone 5s and iPhone 5c, designed for China Mobile's 4G services.
China Mobile had not signed sales agreements with Apple as of the end of last week.
Related:
Guangdong to prioritize 4G mobile networks

Yili's ad record
Chinese dairy company Yili invested a record-breaking 312 million yuan ($51.39 million) on Hunan TV's popular show "Dad, Where Are We Going?"
Insiders told Guangzhou's Time Weekly that Yili spent the huge amount on advertising to open the way for milk in schools.
Related:
Yili signs agreement with Dairy Farmers of America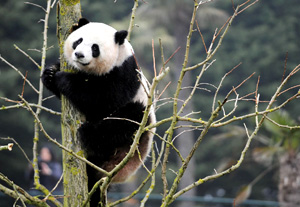 Popular panda
In the newly published top 10 news stories and top 10 news personalities of 2013 in Taiwan, a panda named Yuanzai made both lists.
Yuanzai is the cub of Tuantuan and Yuanyuan, a pair of pandas at Taipei Zoo given by the Chinese mainland as a gift in 2008.
Related: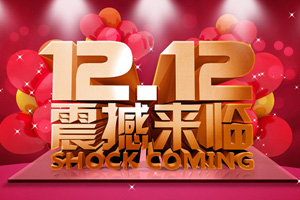 12.12 Taobao sale
On Thursday, online retailer Taobao.com organized 2.1 million sellers to participate in a promotion to celebrate Dec 12, also known as "Double 12", a shopping festival created by Taobao.
The total number of sellers on Taobao is around 7 million. Some 2.6 million sellers concluded transactions on Thursday.
Related:
Taobao to launch Dec 12 shopping gala

Henan students
Sina Weibo published a list of how many students will take part in the National Entrance Examination for Postgraduates in 2014, and it showed that students from universities in Henan province, such as Zhengzhou University and Henan University, are most enthusiastic about the exam.
Netizens questioned the accuracy of the list, because the survey is based on the frequency of the Chinese word kaoyan (postgraduate exam) seen on Sina Weibo.
Related:
China to tighten assessments for postgraduates

Perks returned
Leaders of government institutes, state-run companies and colleges administrated by the central government from 22 provinces returned their official cars and houses that are not in line with the rules.
Ninety-four central government agencies, 49 state-run companies and 18 colleges administrated by the central government from 31 provinces, autonomous regions and municipalities have made a public commitment to investigate their own rule violations.
Related:
Anti-graft campaign takes 712 homes from officials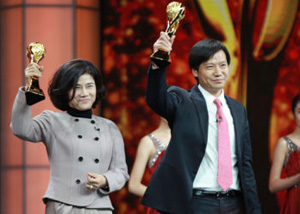 Xiaomi bets Gree
Xiaomi CEO Lei Jun and Gree Group President Dong Mingzhu bet one billion yuan ($164.7 million) over the business volume of their two companies in the next five years. They made the bet at the awards ceremony of China's annual economic figures, held by CCTV.
Xiaomi is a mobile Internet company established in 2010. Gree is an air conditioner enterprise founded in 1991.
Related: