Champion swimmer excluded from major awards ceremony. Bride buying in Jiangxi's Poyang county? And a criminal gang that impersonates high-ranking officers busted while trying to free one of their own - it's all trending across China.
Senior racketeer
An old woman surnamed Jiang who claimed she was knocked down by three children was proved to be a racketeer by Sichuan police, according to xinhuanet.com. The police said that she fell over by herself and the children were kind to help her. The police were going to detain her for seven days but did not because Jiang was over 70 years old.
Related:
Personal library opened to schoolmates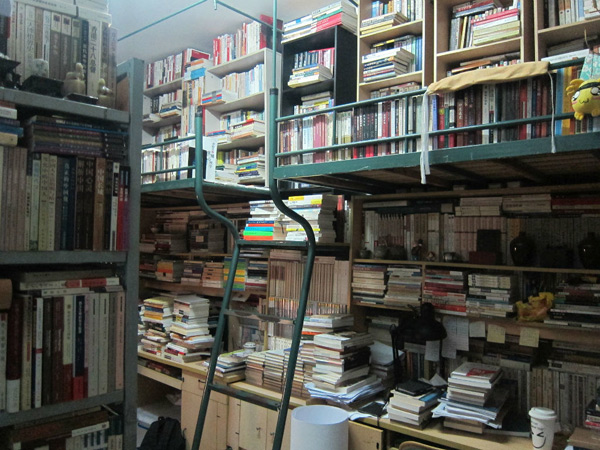 Is it a dormitory or a library? Chen Tianxiang, a postgraduate student of Fudan University, has set up a free library in a university dorm room and opened it to schoolmates since 2010, Yangtze Evening Post reported. More than 8,000 books purchased by Chen were placed in the room.
Related:
Foreign brides
A reporter discovered during his interview in Jiangxi's Poyang county that it is common for local men to spend tens of thousands yuan for foreign women to become their wives, Qingdao-based Bandao Metro News reported. Many people are engaging in this practice, even a police officer. The police officer drove the police car taking the reporter to pick six Cambodian women.
Related:
Website's Vietnam bride trip 'sheer publicity stunt' 
Sun excluded from awards gala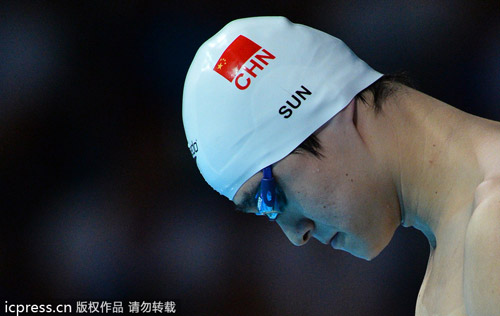 Olympic champion swimmer Sun Yang was excluded as a candidate for this year's top sports awards ceremony held by China Central Television, Shanghai-based Xinmin Evening News reported. Sun, who for the past two years has been crowned the best male athlete at the awards event, was disqualified from the national team after he was detained for driving without a license earlier this month.
Related:
Top-performing Sun Yang excluded from top-athlete voting
Olympic champ Sun Yang released 
Multiple quakes hit Jilin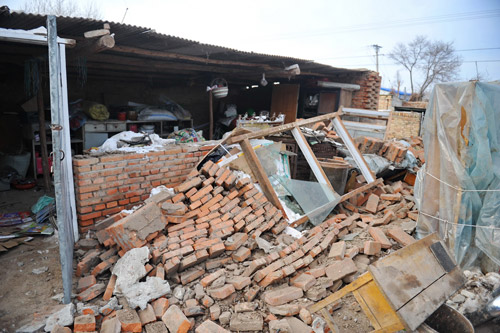 A 5.8-magnitude earthquake jolted the city of Songyuan in Northeast China's Jilin province on Saturday at 6:04 am, causing damages to houses but no injuries, according to the China Earthquake Networks Center. The quake was followed by a 5.0-magnitude quake at 6:32 am. A previous 5.3-magnitude earthquake jolted Songyuan on Friday at 4:18 pm. The three quakes were reported in the Qian Gorlos Mongol autonomous county or the border area between Qian Gorlos and Qian'an county, where two quakes of similar magnitude occurred on Oct 31 and left 12 people injured.
Related:
5.3-magnitude quake hits China's Jilin
Survey: Births will lift house prices
A survey conducted by Nanfang Metropolis Daily and Soufun, a property website, showed more than 60 percent of 1,339 respondents in Shenzhen believe local housing prices will rise due to increased demand following the announcement of the modified one-child policy. The policy allows couples to have two children if either of them is a single child. Nearly 80 percent of the respondents said they will have or have thought about having a second child.
Related:
China to ease family planning policy 
Family planning policy change too late for some
Special:
Fake officers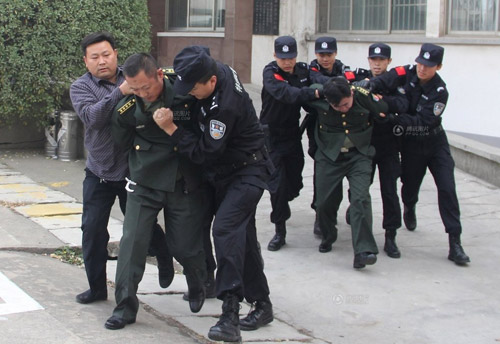 Fifteen suspects from a criminal gang aimed at impersonating senior officers were detained by police from Cangshan county of Shandong province, people.com.cn reported. The police seized one suspect at the end of October. Then the gang's leader dispatched six people posing as high-ranking officers with fake secret order from the General Office of the State Council to rescue the seized one. However, their thick was recognized by local police, and latter another 8 members were captured.
Related:
Crazy fan
Du Haitao, a host from Hunan TV, kneeled down on one knee to G-Dragon,a South Korean pop star during a grand ceremony in Beijing, which sparked heated debate on Sina Weibo and Baidu post bar. Du is a super fan of G-Dragon, but, his behavior was heatedly discussed by Internet users. Some said it was just the crazy behavior of a fan, while others said they believe public figures should pay attention to their behavior.