Wayne Rooney, Cristiano Ronaldo and Neymar have taken center stage of a new Nike commercial previewing this summer's FIFA World Cup in Brazil.
The trio are carrying heavy weight of expectation for their respective nations in the summer extravaganza.
The advert, titled Risk Everything, shows the players arriving ahead of their World Cup opener.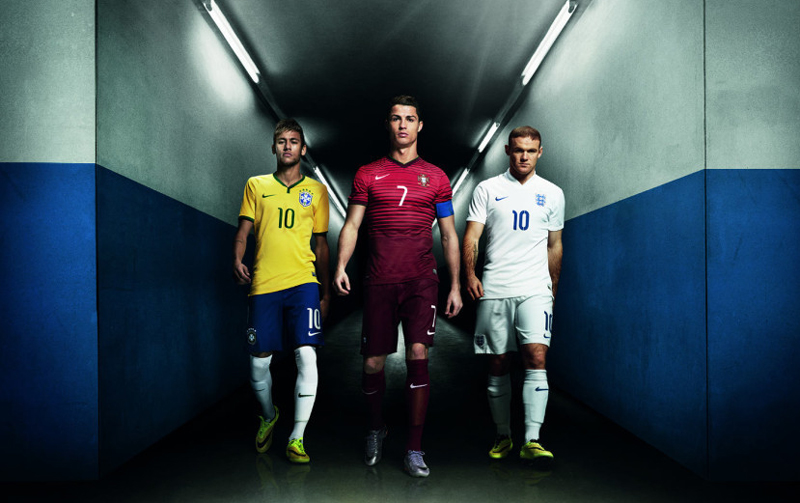 (From left to right) Neymar of Brazil, Cristiano Ronaldo of Portugal and Wayne Rooney of England walk through the players' tunnel to the field ahead of their World Cup opener in a new Nike advert to promote the 2014 FIFA World Cup in Brazil. [Photo/sports.sina.com]