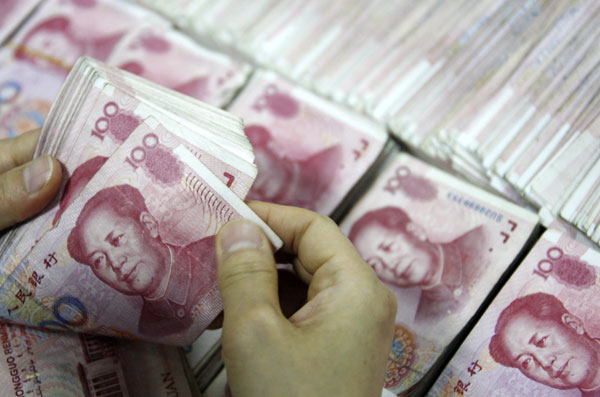 China's financial reform has three aspects - opening the market domestically and internationally; market reform; strengthening financial regulation, said Yi Gang, deputy governor of the People's Bank of China. AFP
PBOC deputy says other sectors tougher
China's financial reforms and their global impact were discussed in Washington on Thursday as leading international figures gathered during the International Monetary Fund and World Bank's annual meeting.
Yi Gang, deputy governor of the People's Bank of China, told economists and China experts his country's financial reform has three aspects - opening the market domestically and internationally; market reform; strengthening financial regulation.
"Over the past 35 years, China has been engaging in all aspects of reforms, among which the financial sector is a very important one," said Yi, who also serves as director of the State Administration of Foreign Exchange. He spoke as a panelist at a forum sponsored by the School of Advanced International Studies (SAIS) of John Hopkins University.
To Yi, China's financial reform is not tough.
"Financial reform is one of the easiest reforms, compared with traffic control and property tax issues; financial reform is technical," Yi said, adding financial reform mainly involves changes to commercial banks and capital account convertibility.
He acknowledged difficulties. Some micro foundations are not in place when it comes to liberalizing interest rates and therefore some firms and corporations aren't responding to the rates, he said.
"Financial reform should simultaneously push forward interest rates, exchange rates and capital account convertibility," Yi said. He earned a PhD in economics from the University of Illinois in 1986 and taught at Indiana University-Purdue University Indianapolis for a few years before returning to China.