Women occupy on average 17 percent of board positions in 44 economies, according to a survey conducted in March by accounting firm Grant Thornton Grant Thornton International Ltd.
Previous studies have shown that having more women directors help companies make better decisions as that combines the male directors proactive proposals with women directors ability to take a more comprehensive view, according to Grant Thornton.
Let's take a look at top 10 economies where women enjoy a greater stake at board level.
No 10 Finland
Women occupy 21 percent of board positions in Finland.
Finland, officially the Republic of Finland, is a Nordic country situated in the Fennoscandian region of Northern Europe.
It is a top performer in numerous metrics of national performance, including education, economic competitiveness, civil liberties, quality of life, and human development. In 2010, Newsweek magazine ranked the country as the overall "best country in the world" after summing various factors.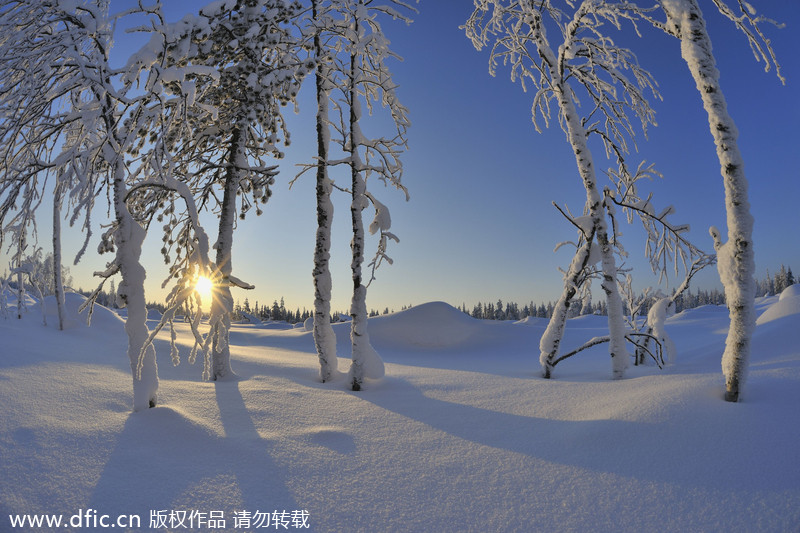 Snow covered trees with sun, Rukajarvi, Northern Ostrobothnia, Finland on Jan 21, 2013.

[Photo/difc.cn]