As one of new categories of smart wearable devices, smartwatches have been covered by media from all possible angles since last year. Some even joked that the device has forced the US cartoon character Dick Tracy to eat his heart out!
However, people like Bob O'Donnell, founder and chief analyst at TECHnalysis Research, LLC, have started to raise the question that the so-called smartwatches are just tech accessories for smart phones and that the prices do not match their functions.
Compared to the cool response from consumers, the investment market has turned white-hot, and some are even saying that overinvestment and potential bubbles have started to appear in the market, especially since not many brands have made big profits.
In China, the industry has attracted considerable number of angel investors, technology startups and Internet companies who all want to grab a piece of the pie.
Taking the wearable devices market as a whole, the global demand is projected to get 10 times bigger in the next two or three years, according to Business Insider. In terms of China, the market will see an explosive growth backed by the launch of 4G technology service and an increase in smartphone penetration.
According to iResearch, an Internet consultancy firm, 6.75 million units of the devices were sold in China last year, with the sales volume reaching 2.03 billion yuan ($16.11 million). In 2016, the market will witness constant growth with an expected sale of 73.5 million units worth 16.94 billion yuan, added iResearch.
Here are 10 brands that represent the latest development trends in the industry; two of them are pioneers in the Chinese market. Moreover, we are also sharing the yet-to-be released Apple's iWatch and Google Watch images that have not been cofirmed by their respective companies. (All brands are arranged in random order)
Samsung Gear 2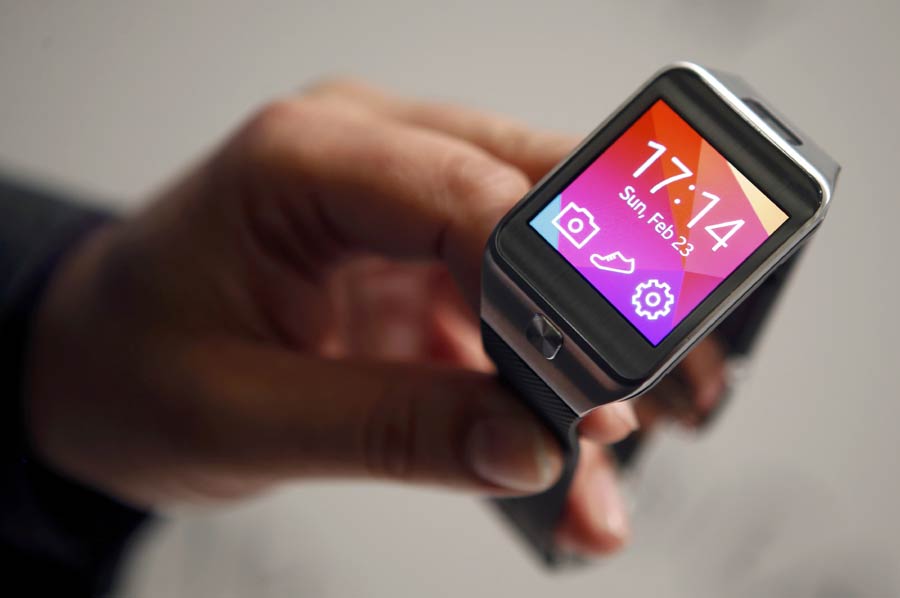 New Samsung Gear 2 smartwatch is displayed at the Mobile World Congress in Barcelona, Spain, February 23, 2014. Samsung Electronics unveiled a new smartwatch and
fitness
band along with the latest version of its flagship Galaxy smartphone on Monday, demonstrating how the battleground for innovation is shifting from the hand to the wrist. Picture taken on February 23,2014. [Photo/Agencies]