No aggressive policies are needed to boost the economy, as China's growth has been within the target range of around 7.5 percent, the central bank chief said on Friday.
"We don't have to roll out significant policies," Zhou Xiaochuan, governor of the People's Bank of China, said at the Boao Forum for Asia in Hainan province.
But he said the economic situation may require modest policy "fine-tuning", at a time when China's key inflation index was reported to be at a moderate 2.3 percent in the first quarter of the year.
Zhou's view echoes Premier Li Keqiang's speech in Boao on Thursday, when he said the government is not going to open the floodgates on a short-term stimulus, because of a moderate slowdown.
"We will pay more attention to sound development in the medium and long term, and strive for sustained and healthy economic growth," Li said.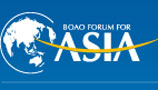 Zhou said that inflation, GDP growth, new jobs and the international balance of payments must all be considered when formulating monetary policy, with inflation remaining the primary concern.
A bigger monetary policy adjustment was needed only if economic growth was much lower than targeted, he said.
In the first quarter, inflation remained modest, at 2.3 percent, compared with 2.6 percent in the same period of 2013, and much lower than the planned upper limit of 3.5 percent set by the government for 2014, according to the National Bureau of Statistics.
Indicators for manufacturing, industrial output, fixed-asset investment and consumer goods sales all weakened to multi-year lows in the first two months of the year, suggesting that overall economic growth may be below 7.5 percent in the first quarter.
The consumer price index in March stood at 2.4 percent, compared with 2 percent in February and 2.5 percent in January, reflecting the low- base effect of March 2013.
Food prices in March rose by 4.1 percent year-on-year, compared with 2.7 percent for February. The non-food price inflation rate eased to 1.5 percent from 1.6 percent in February.
The producer price index, which tracks factory gate prices, fell by 2.3 percent last month, compared with a 2 percent drop in February and a 1.6 percent fall in January.
The drop was led by weakness in mining and raw materials production, especially for steel and coal.
It indicates worsening industrial deflation amid structural overcapacity. The PPI reading has remained negative since March 2012.
Chang Jian, a senior economist in China at Barclays Capital, said, "Inflation pressure is likely to remain benign amid tepid domestic demand, and we maintain our 2014 CPI inflation forecast at 2.7 percent."
The British investment bank expects the central bank to cut the reserve requirement ratio - the proportion of money that banks have to set aside - in the event of significant capital outflows, to avoid a liquidity crisis.
If growth disappoints further in the second quarter, the People's Bank of China may consider cutting the interest rate, Chang said.
Zhu Haibin, chief economist in China at JPMorgan, said that as consumer inflation is unlikely to become a major policy concern in the near term, and lingering PPI deflation may restrain industrial profits and cool manufacturing investment growth, the situation may give room for deepening pricing reform in resource products.
The government could move faster in reforming electricity, natural gas, water and railway freight charges, he said.
chenjia1@chinadaily.com.cn