With less than three months until the World Cup these dogs look ready for kick off. The hilarious gallery features canines wearing the colors of their countries.
Sporty hounds kitted out in their national team strips include a bulldog in an England shirt, a Brazilian Mastiff in iconic yellow and a Chihuahua wearing a Mexican football jersey.
The images are the brainchild of Eric Issel, a grapher passionate about capturing images of the animal kingdom.
The 47-year-old's work for the Life on White project has seen over 1,000 creatures pictured on a white background, so most of the species were already available.
It was then a matter of using computer trickery to fit the right strip to the right pooch player.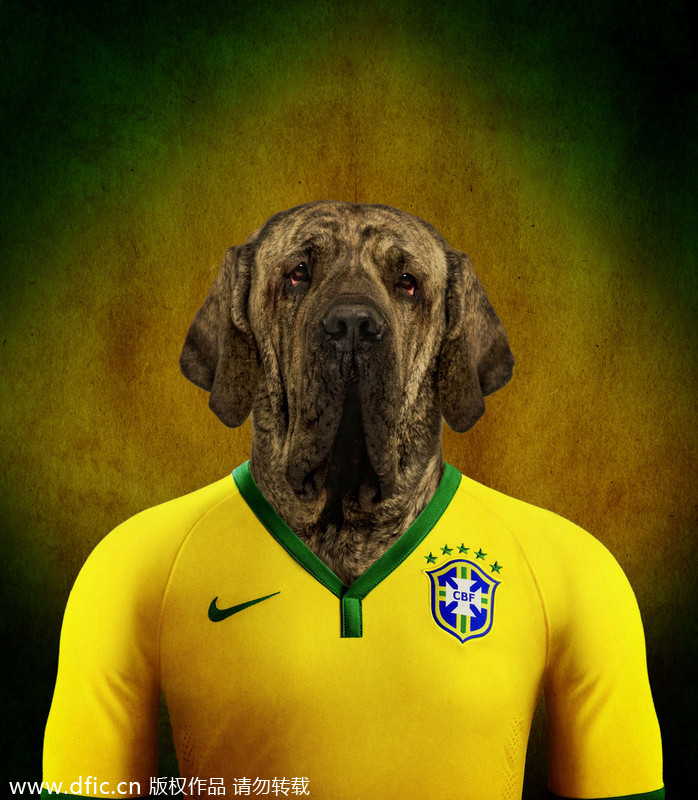 Brazilian Mastiff wearing a Brazilian football jersey with the colours of the flag in the background.  [Photo/icpress.cn]