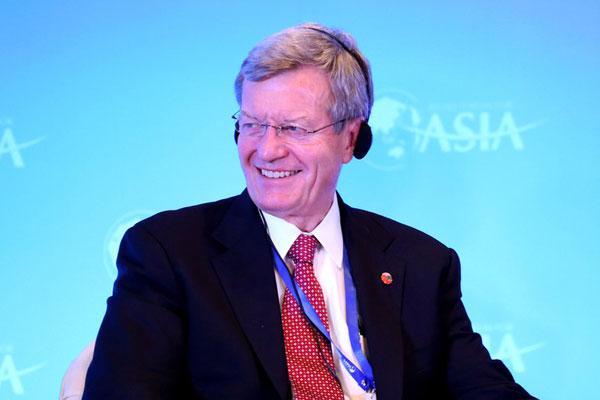 US Ambassador to China Max Baucus delivers his first public speech in China at the Boao Forum in Asia in Boao, Hainan province, April 11, 2014. [Photo/dfic.cn]  
New US Ambassador to China Max Baucus said the China-US relationship is considered the "most important bilateral relationship in the world" and the two countries should not be distracted by differences.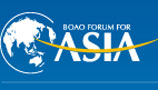 In a speech at the Boao Forum for Asia on Friday in Hainan province, Baucus highlighted the strong common economic interests of the two nations and said both sides need to "keep talking, keep working with each other and keep finding ways to address differences".
He said that as long as both sides work really hard, challenges like the territorial disputes in the South and East China seas will not be as big as they seem to be.
"National security will not be that high-profile if we really work hard to keep economic ties robust," the US ambassador said.
In highlighting how closely the two nations' economic interests are aligned, Baucus said more than 700,000 jobs in the United States have come from China and that each year more than half-a-trillion dollars in goods and services change hands between the two countries.
"Forty years ago, it would be difficult to imagine the interdependency that we have today," said Baucus, who added that annual bilateral trade four decades ago was less than $100 million, with nearly no direct investment in each market.