Premier Li Keqiang said on Thursday that Beijing will work to speed up the pace of China-backed trade negotiations for the Regional Comprehensive Economic Partnership, trying to have the pact inked by 2015.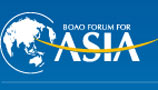 Li, who spoke at the opening ceremony of the 2014 Boao Forum for Asia, called on all nations in the region to unite to promote trade liberalization and to facilitate investments.
"An economic integration is in the common interests of all the nations," Li said. He also suggested a feasibility study be conducted on the proposed Free Trade Area of the Asia Pacific to maximize trade and investment interests in the region.
Li noted that China holds an open attitude toward the Trans-Pacific Partnership and the two agreements should complement and reinforce each other, although they shouldn't contradict the multinational principles of the World Trade Organization.
"The principles of the RCEP, an international organization that has the most member countries, are in line with the Asian industrial structure, economic pattern and social conventions," he said.
Li Ruogu, chairman and president of the Export-Import Bank of China, said on Thursday that many bilateral and regional free trade talks are going on simultaneously because it is difficult for a large number of countries to sit together to reach an agreement.
"As a result, many countries started multilateral or bilateral talks to enjoy the benefits of free trade sooner," he said. "Some countries could reach free trade agreements first and welcome other countries to join when conditions are ripe."
The TPP talks were initiated by Singapore, New Zealand, Chile and Brunei in 2005, but have been dominated by the United States after it joined the talks in 2008.
The RCEP will include all 10 members of the Association of the Southeast Asian Nations and the six FTA partners - China, Japan, South Korea, India, New Zealand and Australia, in its initial stage.
"It's true that there's a trend of fragmentation of free trade talks," said Finance Minister Lou Jiwei. "Various FTAs have different targets. Some are very ambitious, which means the negotiations are at a high risk of failing. The RCEP is not that ambitious, but it does require relevant countries to compromise and promise to undertake domestic structural reforms to finalize the negotiation," he said.