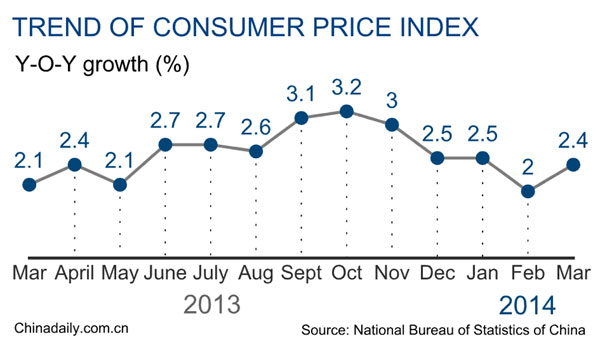 BEIJING -- China's consumer price index (CPI), a main gauge of inflation, increased 2.4 percent year on year in March, up from 2 percent in the previous month, official data showed on Friday.
The acceleration in inflation was mainly attributed to faster growth of food prices, which account for nearly one-third of the weighting in the calculation of China's CPI.
Food prices gained 4.1 percent and contributed to 1.35 percentage point of March's CPI growth, according to figures from the National Bureau of Statistics (NBS).
CPI rose 2.3 percent in the first quarter from a year earlier, said the NBS.