China will connect the stock exchanges of Shanghai and Hong Kong, to boost two-way opening of the capital markets and enhance their integration with the global market, Chinese Premier Li Keqiang said at the Boao Forum Asia 2014 in Hainan province on Thursday .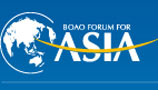 Investors will be able to trade 10.5 billion yuan ($1.7 billion) of Hong Kong-listed stocks through the Shanghai exchange, and 13 billion yuan of mainland shares through Hong Kong daily, the China Securities Regulatory Commission said in a statement on its website. The CSRC also gave a range of shares that could be traded in the pilot program.
Hong Kong will require mainland investors to be institutions or individuals with at least 500,000 yuan in their accounts.
Experts said the move will be positive for H share performance as many mainland investors have been interested in investing in Hong Kong market but were previously restricted. The influence on A shares is expected to be limited as such share prices seem "lower" in Hong Kong.
The pilot project will launch after a preparation period of about six months.
Trading in shares of Hong Kong Exchanges and Clearing Ltd (0388.HK) was halted on Thursday morning.